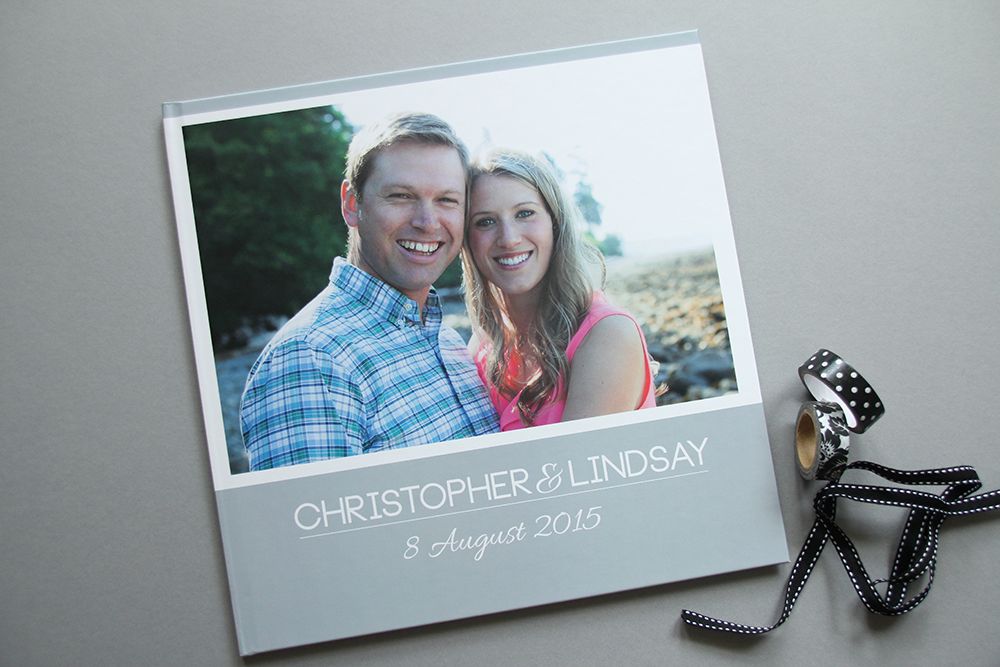 This was such a special project to work on! Andrea contacted me about creating a personalised wedding guestbook as a surprise for Lindsay – one of her childhood friends who was getting married. Andrea secretly organised the pictures and then selected some questions for the guestbook and I got to creating it for them!
Since the personalised wedding guestbook was a (surprise) gift, we decided to include a bespoke page in the front of the book  - a letter from Andrea to the couple sending her congrats and wishing them a happy marriage -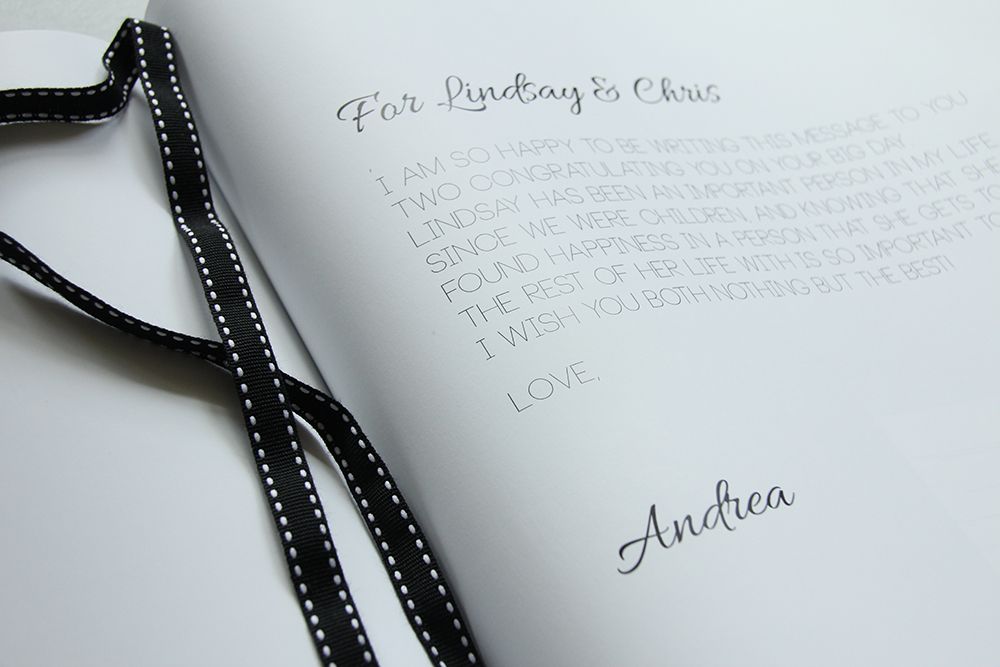 Such a beautiful gift and keepsake guestbook from the wedding day!