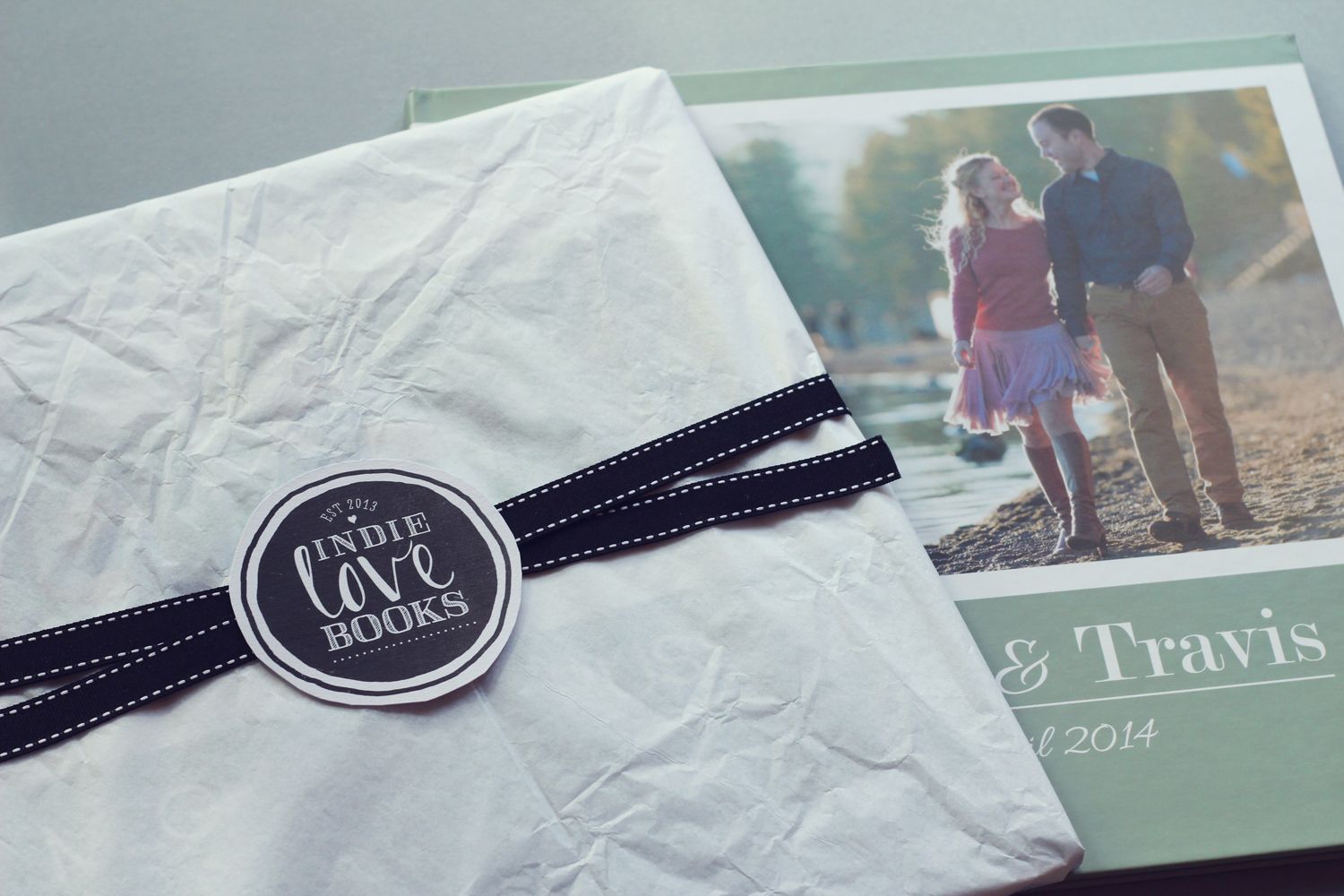 I would love to get an indieLovebook as a surprise wedding gift for my sister/friend/daughter – would this be possible?
Of course! Having had my own LoveBook, I know how lovely it is to have and I think it makes a beautiful wedding gift for someone special. If you would like the gift to be a complete surprise – you will need to use  your detective skills to source some good quality pics of the couple as well as provide me with a few details such as wedding size.
Is the cover blank or with photo/s?
The cover is up to you. I usually put a large photo on the cover with the couple's names and their wedding date. If you had something more bespoke in mind, you can let me know and we can tailor it into your LoveBook package.
Are the pages Matte finish?
The pages I use are 80lb (118gsm) with a semi-matte finish. If you would like to upgrade to a premium matte finish – you can let me know and I can adjust the quote for you.
Can you use normal pens for writing?
I've found that regular ball point pens work perfectly!
Am I able to create my own new questions to add into the book? Or am I able to alter the layout of the book at all?
The packages presented are based on the standard layout – with your selection of the existing questions that I have. I am very happy to create a book that is completely what you want so if you would like to create your own new questions or alter the layout, get in touch with your ideas and we can work out a package tailored to your needs.
Do I get to choose the questions that I have in my guestbook?
Yes. I will send you a link with a list of all 25 questions that I have and you and your fiancé may select the question(s) that you would like in your guestbook. You can have a mix of all the questions if you like!
How many photographs do I need to send? 
As a rough guide, I suggest at least two or three photographs per number of pages of your book. I will do a photo resolution check on all your photos before I use them – if they are too small, I will not be able to use them – so it's a good idea to always send as many high-resolution photographs as you can so that I have a few extra to choose from if need be. Photos should be at least 300 dpi (nothing taken off Facebook!) and a variety of portrait and landscape orientation, if possible. Photos from an engagement shoot always work really well in these guestbooks.You will also need to select a photograph that you would like for your guestbook cover.
How do I send my photographs?
Please send your photographs to me via Dropbox. (If you have another file sharing system that you use, please let me know)
Will you edit my photographs?
In order to place the photos in your book, I may need to crop or resize the images. I will not edit the photographs in any way other than that – so make sure you send me the best quality pictures that you have!
Can I send scanned photographs?
Yes, you can send in scanned photographs – but please make sure you scan them in at 300 dpi. (Please note: be aware that scanned film images have a slightly different quality to modern digital photographs)
How many pages do I need?
Since there may be a number of couples at your wedding who may not answer individually in your guestbook – it is not necessary to get a page each per guest. Some of the pages I design have two different answer spots for your guests to fill in. Based on the standard layout, with a selection of all the questions I offer, I recommend taking your number of guests and dividing by a third to get a rough estimate of the number of pages you would need. If however, you are having a smaller wedding and would prefer one page per guest to answer – that is totally fine! Give me a shout to chat about what you have in mind. Take a look at the packages I offer to get a better idea of page sizes.
From where and how are the books shipped?
The indieLoveBooks are shipped from London, UK. I always use tracked mail which does add on slightly to the price – but is much greater peace of mind! If you would prefer untracked shipping, you can let me know. Shipping is not included in the package prices, as it varies based on your location.
How long does it take to get my indieLoveBook?
I need at least 6 weeks to process your indieLoveBook. You can make sure the process happens quickly by ensuring that you get your photos and any special requests to me as soon as possible.