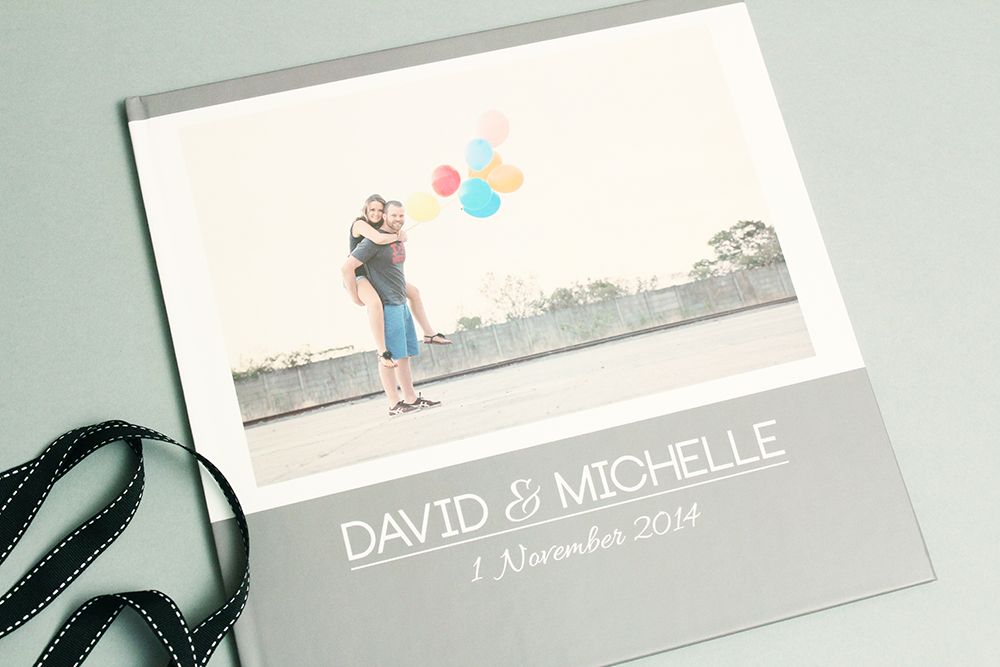 David and Michelle had an amazing couple photoshoot on the railway lines, (complete with balloons and motorbikes!) and they were looking for a personalised photo wedding guestbook that would display their amazing photographs as well as be a treasured keep sake of their big day!
One thing that Michelle and David wanted to include was a "meet the bridal party" spread, so I created a custom layout and Michelle sent over a little paragraph and photo of each of her bridesmaids which we included at the front of the guestbook. Similarly for the groomsmen!
Professional photographs always look so amazing in the guestbooks and it's such a great way to print and keep your photographs rather than a plain photo book. This way, the wedding guests have a chance to see all your photos too when they fill in the guestbook on your wedding day!