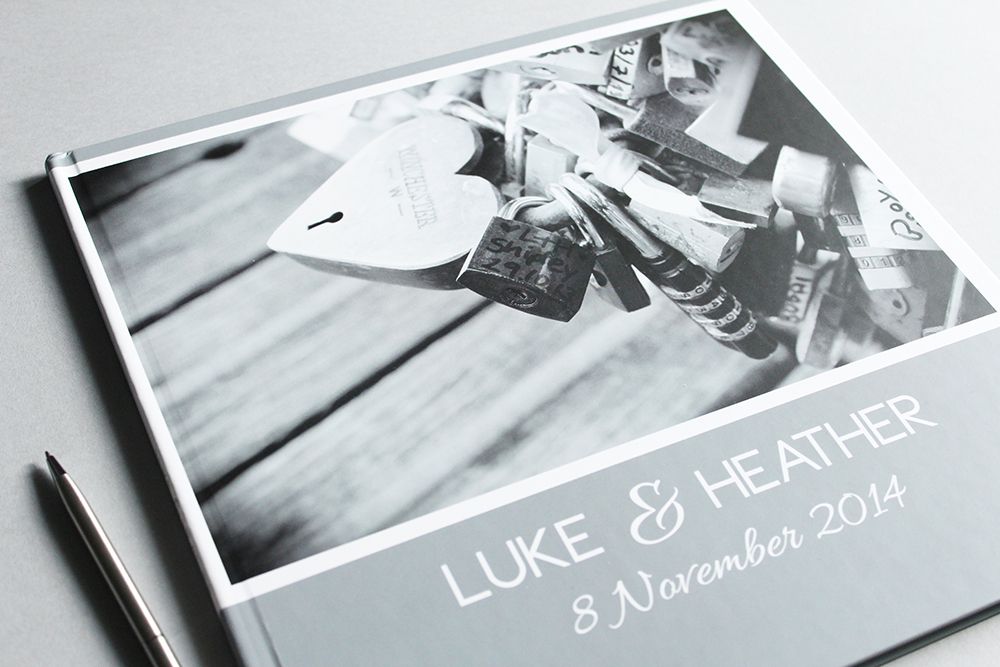 This was such a special project to work on! Luke contacted me about creating a surprise personalised wedding guestbook for his fiancé Heather to give to her on the wedding day! I just loved the whole idea and how Luke had decided to give it to her as a surprise!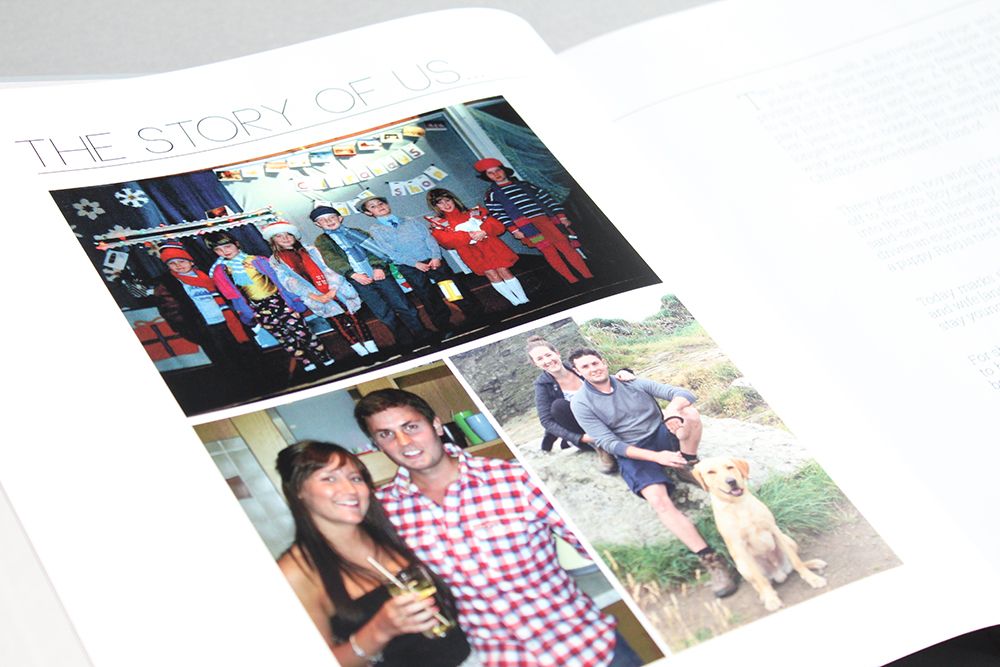 The couple actually met while they were in kindergarten – so Luke asked if there was any way we could include some kindergarten photographs into their guestbook – Absolutely! Luke scanned in some old photographs and sent them over and we created a bespoke page to the front of the book detailing how the couple met in a little "The Story of Us" spread.
One of the things that Luke mentioned, was his and Heather's love for their "canine family" – so he wanted to include another bespoke page in their wedding guestbook for their wedding guests to leave their ideas for good dog-friendly hikes and pubs around the country -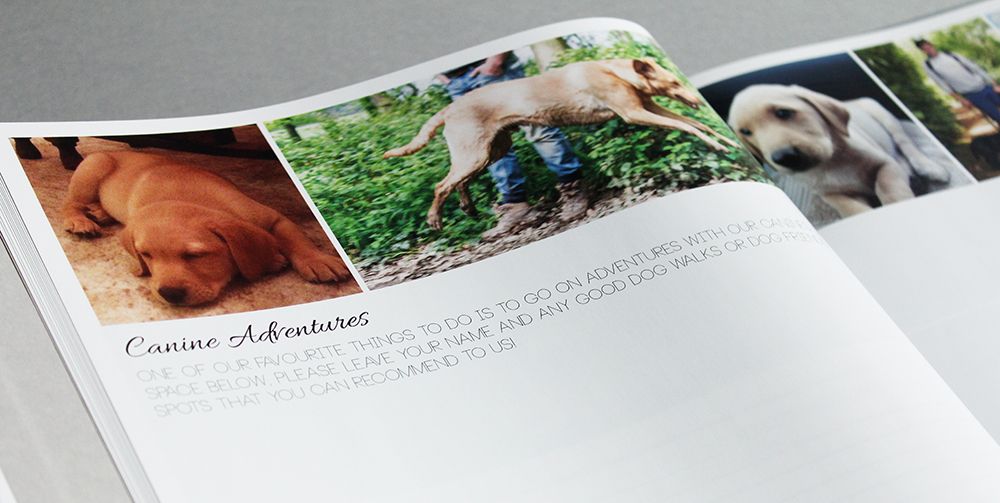 Such a lovely way to personalise a guestbook so that it really is super special and unique to them!
Luke also wanted the guestbook to be something that would grow and evolve with them and their marriage, so we included a "Life Bucket List" that him and Heather could fill in together as the years go on -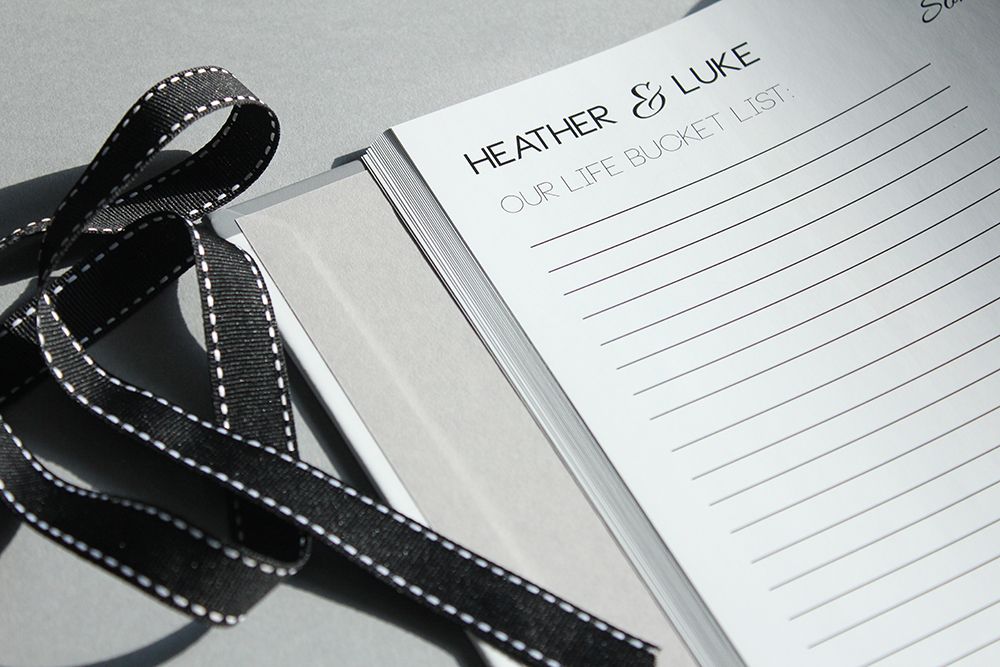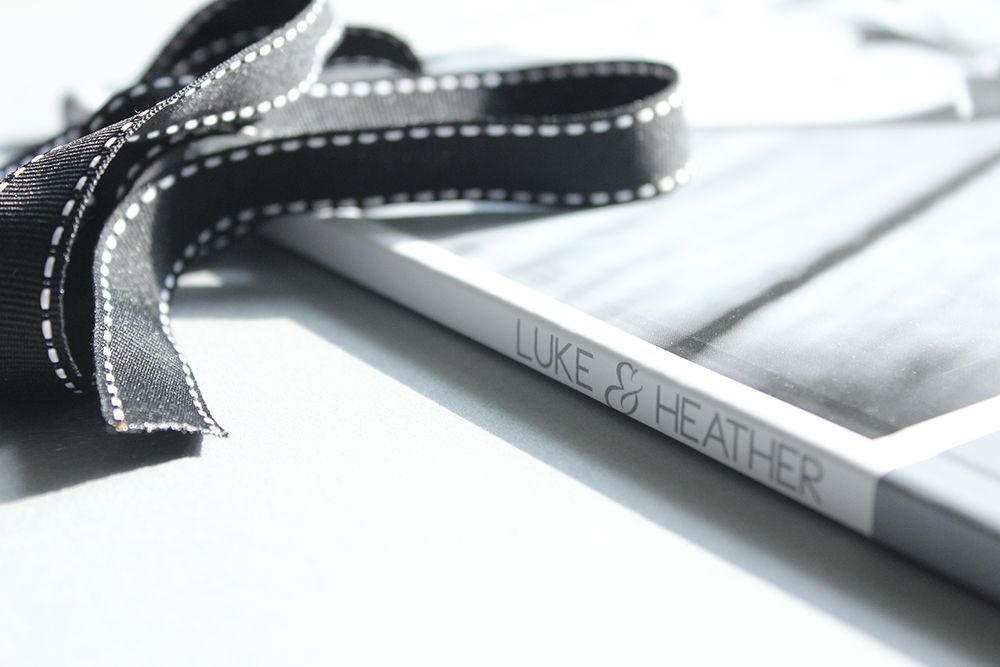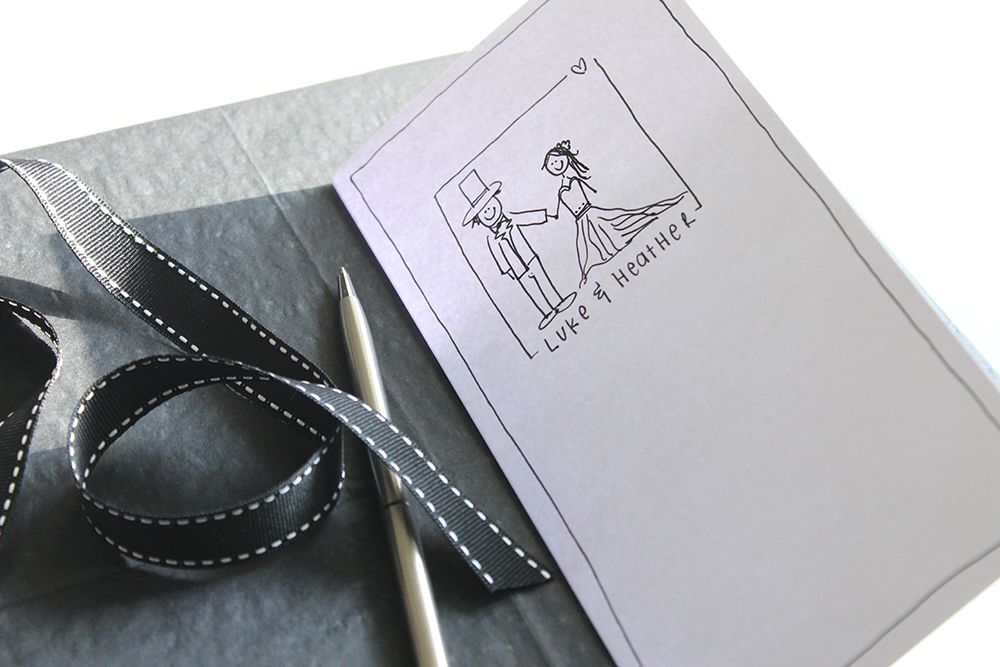 I just love how unique this wedding guestbook turned out – and I'm sure it is something that this couple will treasure forever!