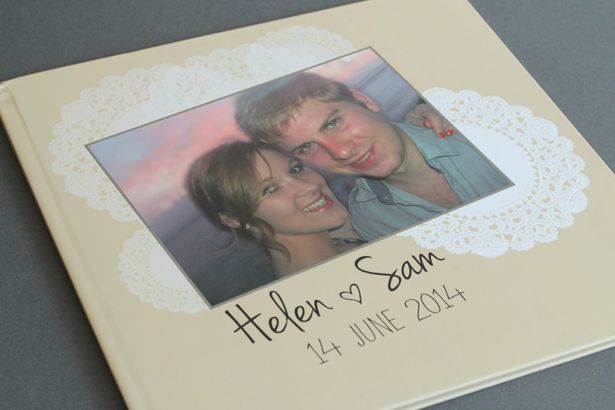 Helen contacted me a little while ago to order a guestbook as a surprise for her fiancé Sam on their wedding day. The cover above is a slight deviation from the covers I usually create – which we adapted to fit in with the style of Helen's stationery which she created herself! Below are some of her cute rustic chic Save the Dates -

We decided to use the same font from their stationery on their wedding guestbook to marry the event stationery to their bespoke guestbook. We also incorporated the white lace doily motif into the guestbook cover.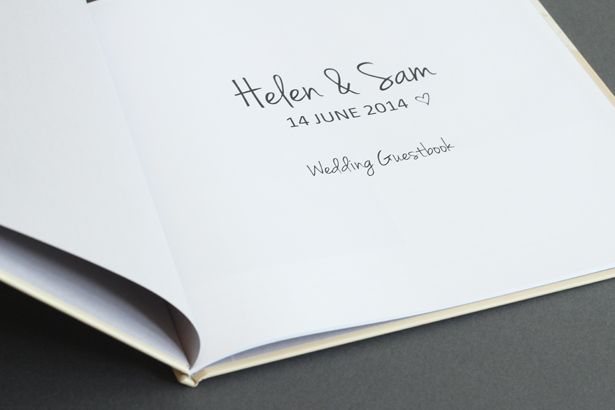 Helen requested that we create a few more "blank" pages inside their guestbook to give their guests creative leeway!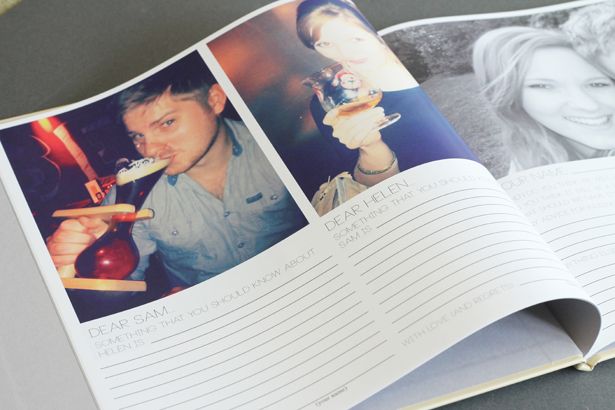 We interspersed the "blank" pages with  some fun question prompt pages so that guests who may be intimidated by blank open spaces could be guided to create some quirky responses!
It was such a pleasure creating this gorgeous guestbook for this happy couple and I wish them ALL the very best for an amazing wedding this weekend and a very happy  life together!
From the Bride:
Hope you are well! Just wanted to say thank you for our wonderful guest book. Our guests absolutely loved it and we had so much fun reading through it after the wedding!