I've recently worked on a destination wedding guestbook for Ross and Claire – who were married on 12 September in Italy! The couple wanted to reflect their GORGEOUS wedding destination, by including a pic of the view on the front cover of their personalised guestbook (above!)
We included photographs from throughout their relationship – from the night they first met, to some of the trips they've taken together over the years. We also included some photos from their engagement – and I think it's so special for couples to keep these memories all together in a special place, to be added to, on their wedding day by their wedding guests!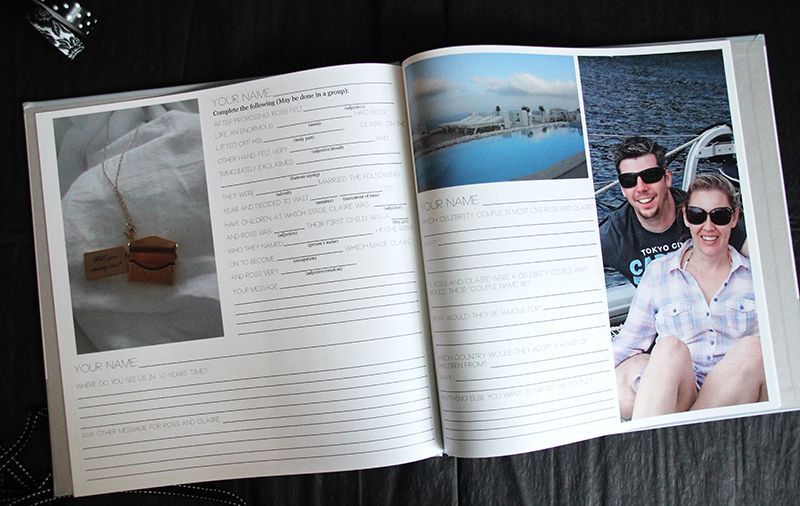 What's so exciting for me about creating these personalised wedding guestbooks is that the couples can completely pick and choose what they would like to include within the pages – some couples, like Ross and Claire – choose to include little spots of "free space" for their guests to 'go wild!'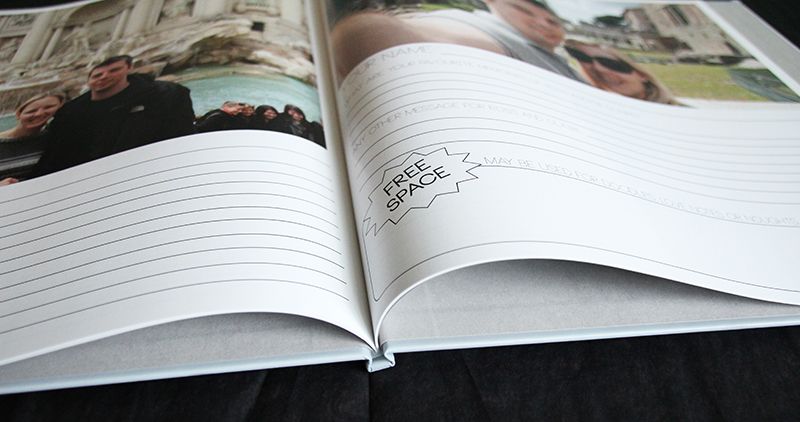 I also love laying out fun photos with a "caption this image" for guests to fill in! It's always so funny seeing how creative your guests are and reading what they come up with!
Ross and Claire, it was such a pleasure creating this guestbook for the two of you! I have no doubt your day was absolutely magical and I wish you a lifetime of love and happiness together!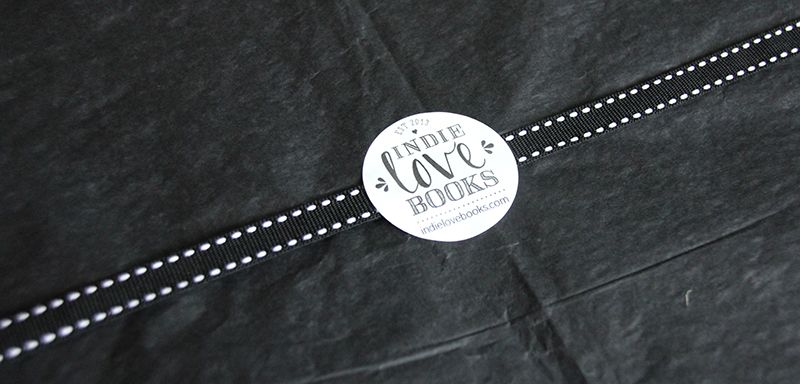 x0