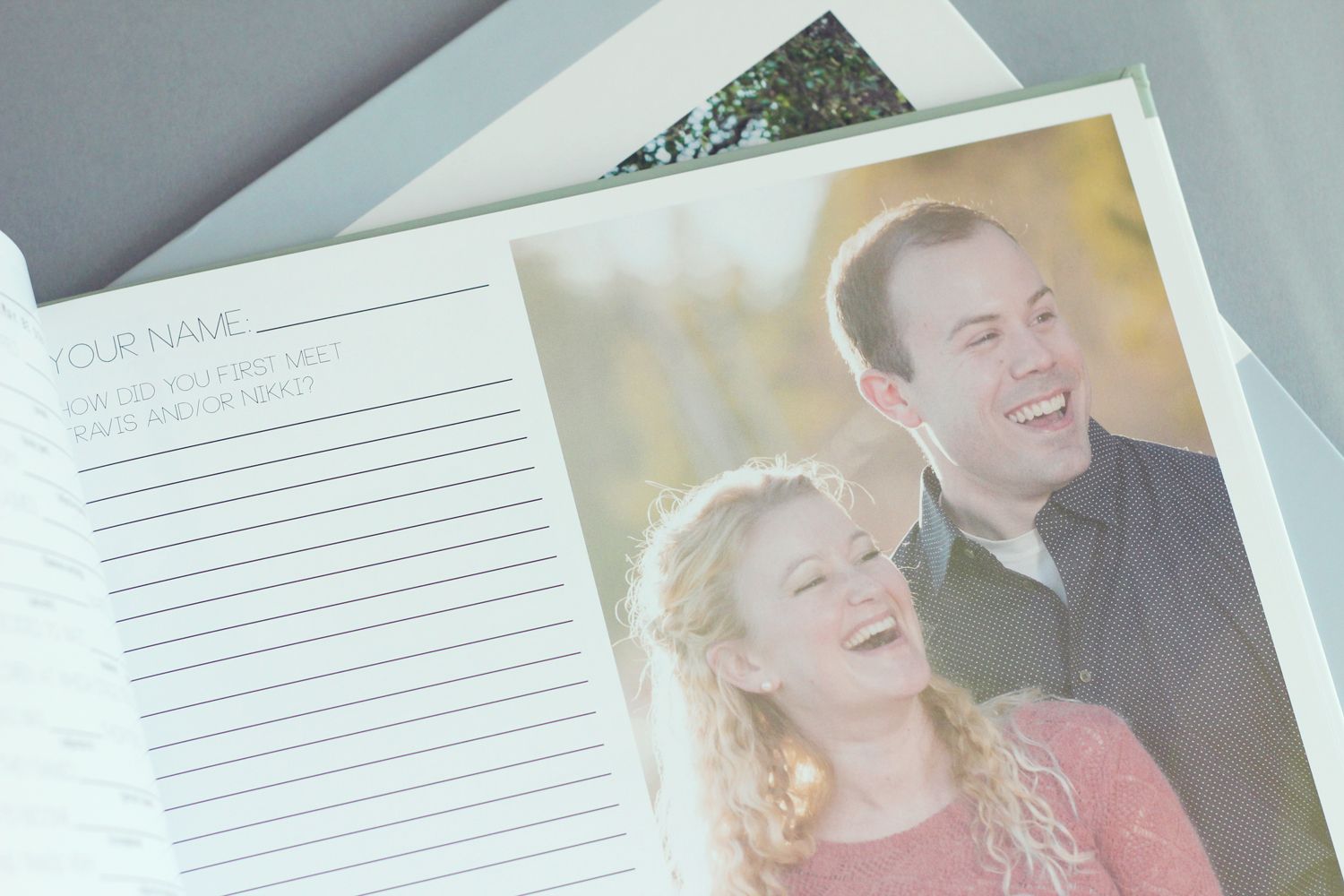 The indieLoveBooks are premium quality print books which measure 12″ x 12″ (30cm x 30cm). They are hardcover books and printed with an image wrap cover.
The pages inside the book are semi-matte 80lb (118GSM)  and have a slight silk finish – which creates a beautiful finish for your photographs. Each page in your LoveBook features one or two fun questions for your guests to answer. For example, "The secret to a happy marriage is… " or "When do you think we will have our first child? What should we name him/her?" After the guided question there is a spot for guests to leave any other message or advice they want.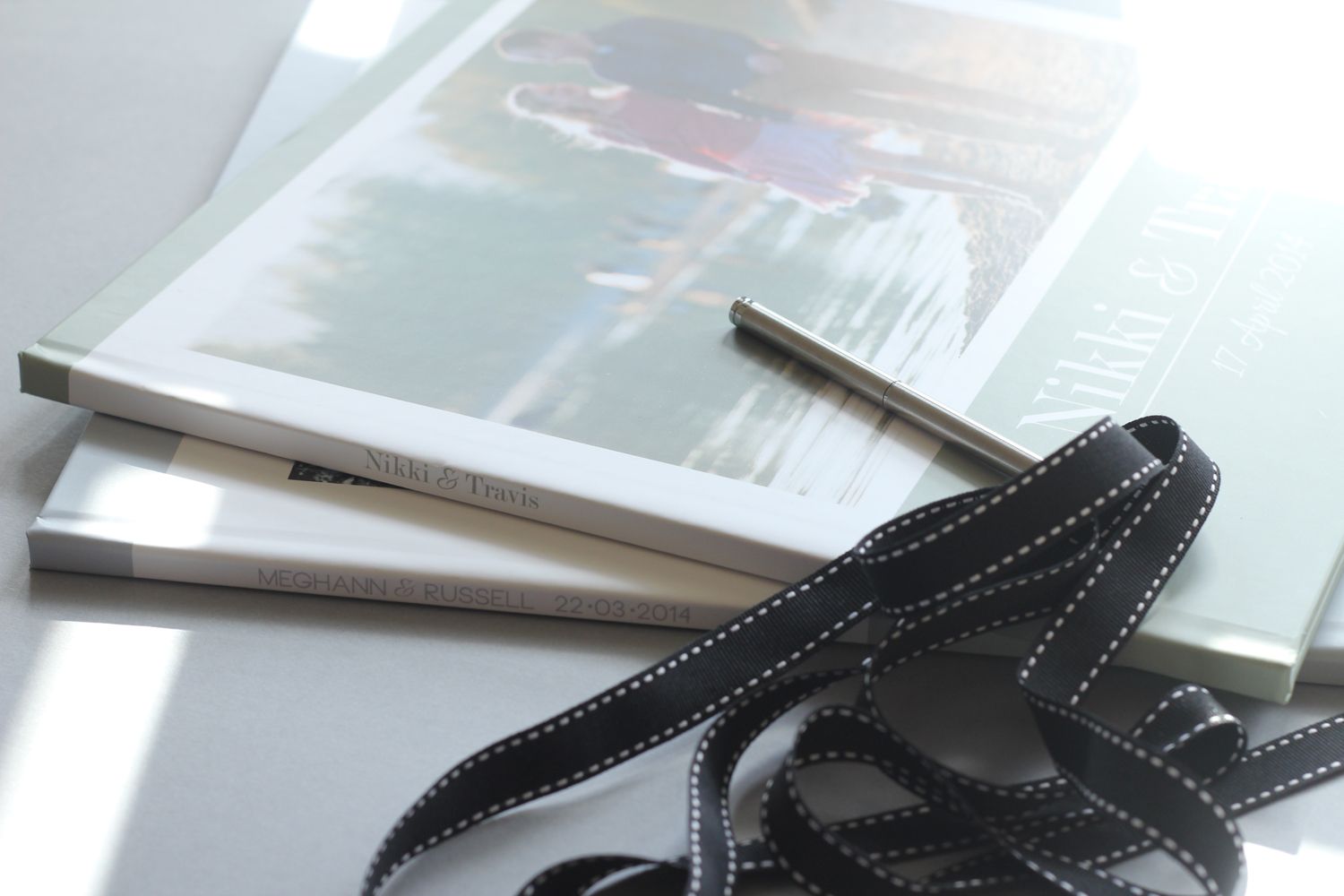 Alongside the questions are photographs of you and your fiancé. These can be from a specific engagement shoot or a mixture of any other photographs from throughout your time together! You can use your LoveBook to not only gather the messages of advice and love from all your wedding guests on your big day, but also as a way to capture and tell the story of your relationship. The number of pages for each book is dependent on the size of your wedding. Take a look at the packages offered to give you a better idea.
How it works:

Once you have a good idea of the number of guestbook pages you would like (and any other personal requests/page additions etc), get in touch so that we can create your bespoke indieLoveBook package.
After creating your package, I will require a 50% deposit* to lock your book into my schedule.
I will then send you a link to a list of standard questions  and you and your fiancé can choose a selection of ones that you would like in your book. (If your book includes bespoke questions, those will be discussed via email)
You will then need to send me a selection of high resolution (300dpi) photos of the two of you (and any of your friends and family) – which can be sent to me via Dropbox. I will check all your photographs for image resolution before laying out your book.
Once I have completed your book design and layout, I will send you a low-resolution copy which you can proof. I will also then create a cover spread for your guestbook.
When you have approved the proof and are happy with your LoveBook, I will send an invoice for the balance of payment.
Once payment has been made, I will send the book to print and you will have your bespoke guestbook, shortly thereafter.
If you have any other questions, check the Frequently Asked Questions section, or pop me an email here.
* If you change your mind after the deposit is made, you have five days to request a full refund.
However, once the design process begins, the deposit is non-refundable.